Shopping Basket
Your Basket is Empty
There was an error with PayPal
Click here to try again
Thank you for your business!
You should receive an order confirmation from Paypal shortly.
Exit Shopping Basket
| | |
| --- | --- |
| Posted on 17 August, 2013 at 5:49 | |
One thing I have learnt since starting my business 'Vintage Smart' is that photoshoots are much more complicated to arrange than I had imagined!
As a new business it is often a catch22 situation. You know you need to invest in some fabulous photos to promote your products but there are so many financial pressures initially, it is not always possible to finance the professional shoot you might want.
Although I was frustrated by this, I am now rather glad that I built up to the full professional shoot in stages, because I learnt more that way.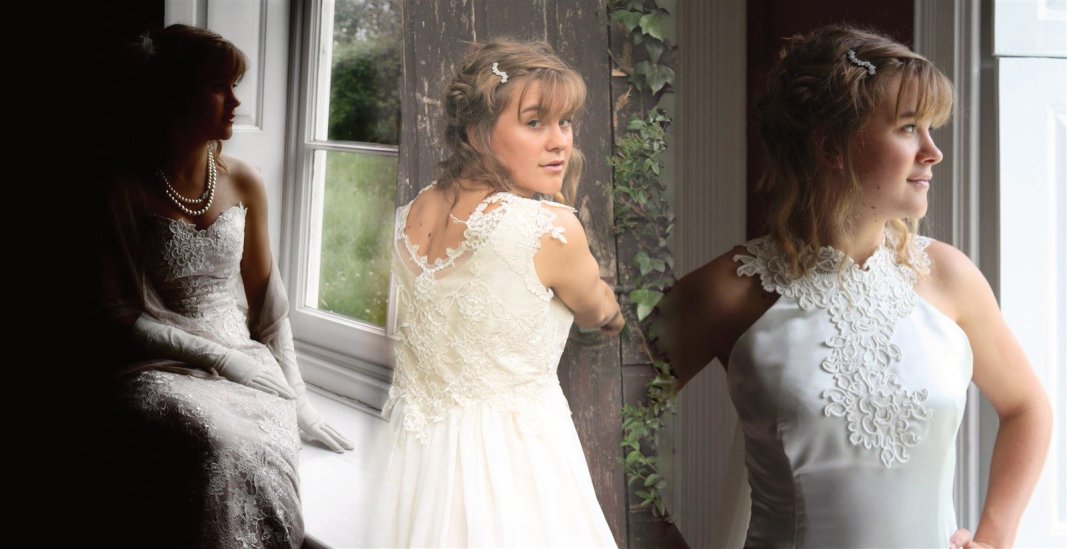 I will always be eternally grateful to my first model  Hope Whittington, who modelled for free and spent the entire day in and out of outfits with nothing to eat or drink all day (because we were so engrossed) - well I was anyway! She looked great and I was pleased with what we achieved for a first try, although I know the photos are not technically brilliant. I did use a decent camera for this one.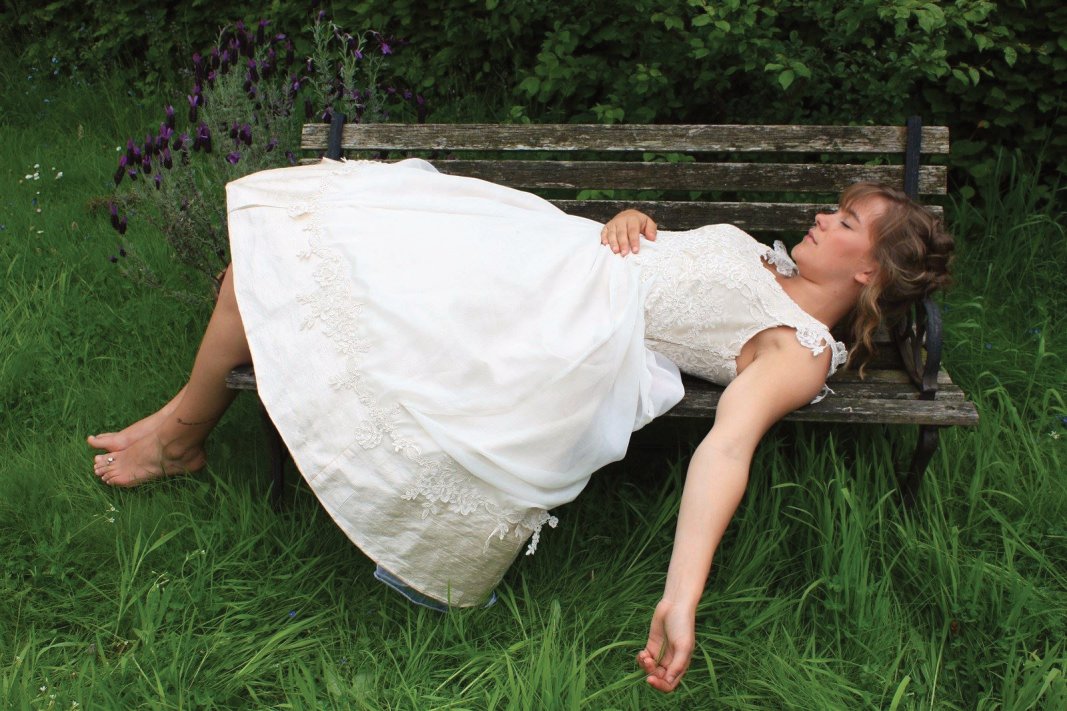 From this shoot I learnt- EVERYTHING TAKES LONGER THAN YOU THINK IT WILL
Work out a realistic schedule

Visit the venue first if at all possible and plan your shots before-hand, making sure the background is clear of distractions and unwanted items. It takes much longer to clear these things on the day with the model hanging around in the dress ( which would be expensive if you were paying them and a photographer, by the hour)
Arrange for proper styling of hair and make-up. On the first shoot I did not allow enough time for this.
If shooting several outfits, more than one model is essential.
At least one other person is needed to help to change/arrange model/s
Too much light bleaches out the detail of dresses. Shadow works well.
Make sure regular refreshments and toilet facilities are available for those involved.

Hestercombe House and Gardens.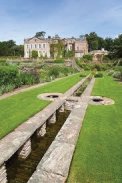 It is always a good idea to take advantage of the backdrop of a fantastic venue for a few shots.
This impromptu 'shoot' was part of a venue open day at Hestercombe House in Somerset, where I had been invited to exhibit. I had arranged a model and created a hand-painted 30's style dress especially for the event.  The weather forecast for the day was shocking, so it was a pleasant surprise when it turned out to be not pouring down. The gardens at Hestercombe are lovely and worth exploring with a model and camera. These pics were just experiments really. It was a windy day.The light was not brilliant and the lovely model (Fay Venner) was pretty chilly but cheerful. It was fun though and I was quite pleased with the pics.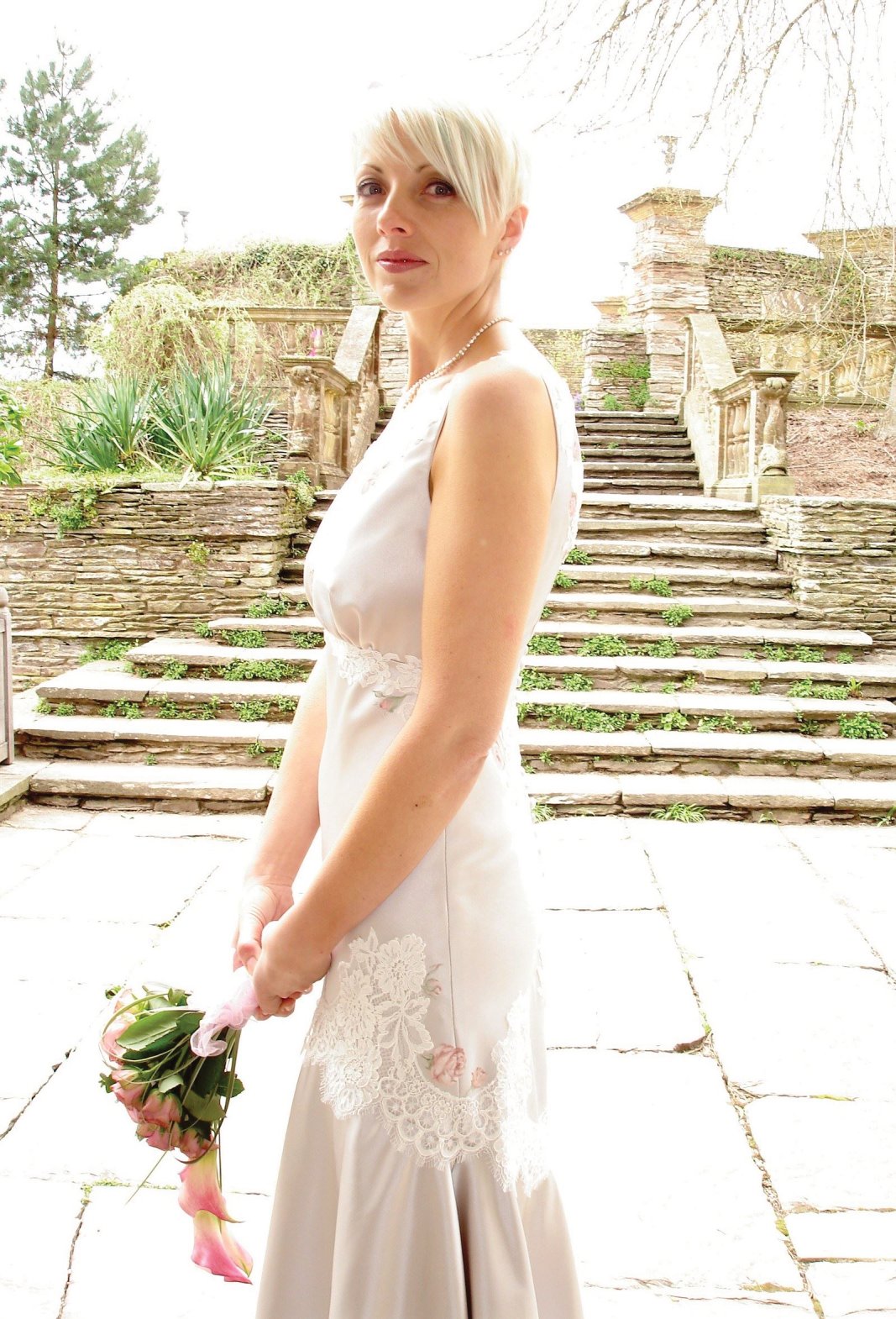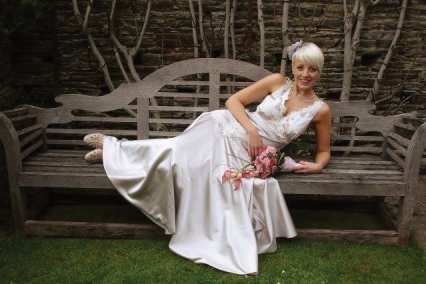 Photos my Meryl Smart

One incidental thing I learned from this shoot was, take a blanket or something for the model to sit on if going around a garden venue: bird poo on the dress is not a good look!
Holford

For my next shoot I was lucky enough to have a professional photographer(Clayton-Jane Photography), who had volunteered his services and the venue - and brought another photographer Lucy Driver and assistant. So, having learnt a little from my previous experience, I lined up three models of different heights, sizes and looks, with varying degrees of experience, who were willing to model for free - as a favour and for the fun of it.
 Rebecca-Jane (Vintage stylist)               Sue Keates                           Fay Venner (Beautician)
Photos by Lucy Driver
I spent ages planning the outfits and accessories and shoes to go with each. I didn't know the venue but got there early and had a look around. This was a collaborative shoot and because I did not consider myself an expert and was not paying for it, did not feel that I could 'call the shots'. I was busy changing the models into one outfit after another throughout the day and saw very little of the actual shoot. This was a BIG mistake. It was a fun, busy day and everyone got on really well. There were some lovely pictures, but I was wrong to assume that the photographer would take many of the sort of shots I would be able to use.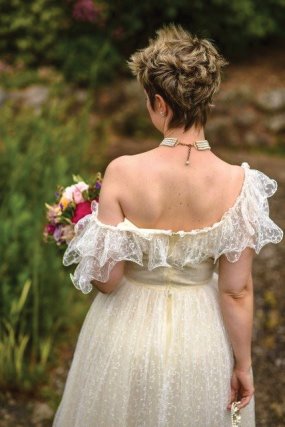 From this shoot I learnt -

SOMEBODY NEEDS TO BE IN CHARGE- don't assume that a professional photographer will know what you want.

HONEST COMMUNICATION. Don't be afraid to say what you want from the shoot, even if it is free because everyone's time and skill is being used; be precise ie. I really wanted some full length shots as well as some that showed the detail of the outfits and accessories.

Someone with a meticulous eye for detail needs to be at the sharp end to check that the clothes etc are hanging right. Some photographers tend to focus on the composition and the model and don't notice such details that then (to me) become glaringly obvious when seeing the pics.
Unless you have an army of professionals don't try to shoot too many outfits at one shoot because the styling has less impact. Best to style each one properly, particularly when shooting vintage clothing.
Allow adequate (plenty of) time for re-touching/styling hair and makeup throughout the day.
Don't over-use props. Seeing the same things in too many shots lessens the impact of the styling.

Don't rush. Less is more.

Photo by Clayton-Jane Photography
I will always be really grateful for all of the people who have been kind enough to participate in the shoots so far.  For the next thrilling installment, please see my  Blog 'Photoshoot- Kilver Court'.

Categories: Bridal and vintage bridal, Vintage Fashion, Website business
/