Shopping Basket
Your Basket is Empty
There was an error with PayPal
Click here to try again
Thank you for your business!
You should receive an order confirmation from Paypal shortly.
Exit Shopping Basket
| | |
| --- | --- |
| Posted on 7 May, 2013 at 4:55 | |
A great deal of planning goes into weddings to make sure that they run smoothly; the worry taken out of your hands a little if you hire a competent wedding planner! However, in my experience the bride and her family are focussed on the normal 'wedding' things and may not have planned for the little niggles that can sometimes create problems at the last minute, when you are miles away from home at the wedding venue.

I normally carry a capacious handbag, and at weddings this always includes my Wedding Emergency Kit.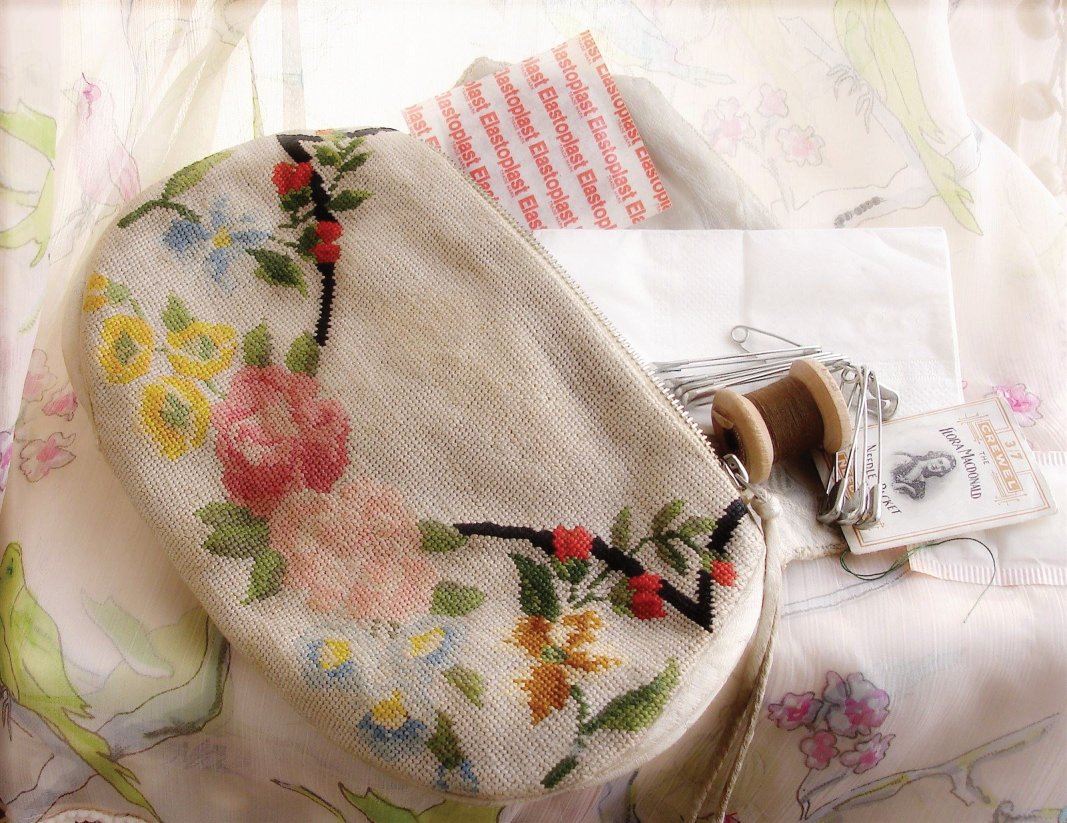 Sewing kit: needle and threads, seam ripper, pins.

Heaven forbid that something goes wrong with the wedding or attendants' dresses or even the grooms trousers! but these things do happen. Best to be prepared to solve the problem with a quick stitch here and there. or......
Trouser hems, broken fly zippers, etc. Trust me, you'll be glad you had a few safety pins!
A real life-saver if those gorgeous new shoes become agony as the day goes on.
Make-up touch-up kit: lippy, combi foundation/powder compact, blusher, eyeliner.

Normally difficult for bride and even bridesmaids to carry a bag. They are busy with bouquets and having photos taken. It might be a good idea to ask one of your other friends/guests to take to the reception a bag with some of the things you would normally carry and or this kit! Whether because of tears or dancing exertions. The Bride is normally photographed from the beginning of the day to the end, not just by the official photographer but by all of her guests.These days the pics often end up on facebook too.
Tissues or handkerchief:  for teary moments

Sometimes these teary moments happen just before or during the vows when the emotion of the occasion can be overwhelming. Make sure the bride and sometimes the groom have easy access to tissues or a lovely handkerchief.
Wet wipes: also useful for spillages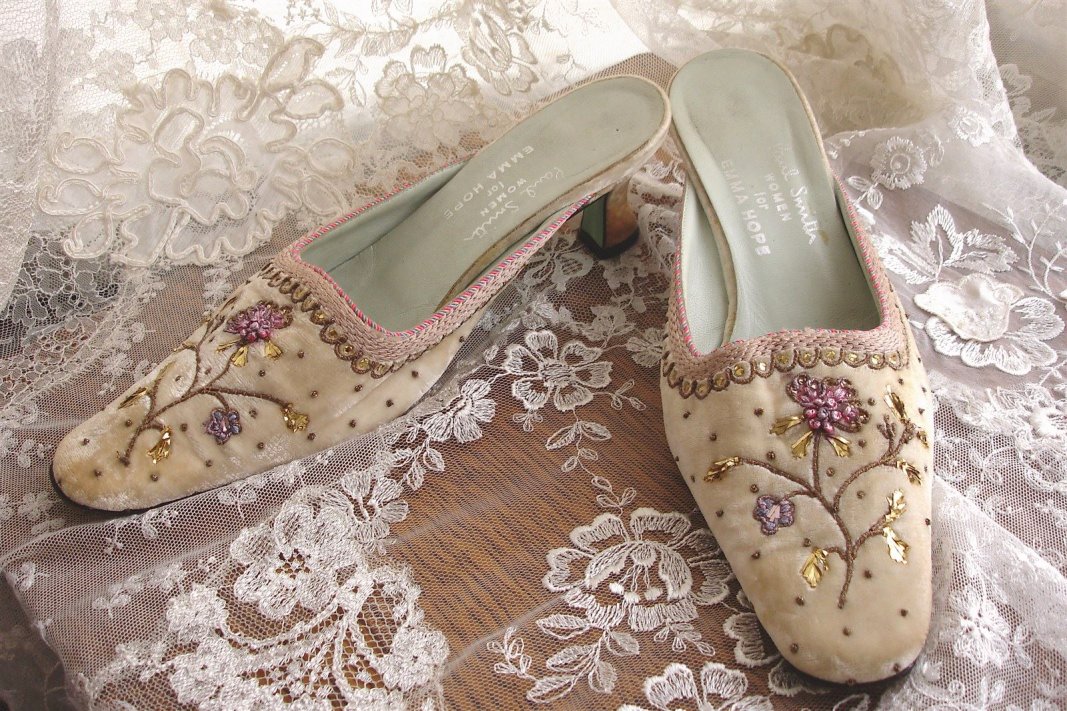 That 'ahhh, bliss' feeling of getting those shoes off after a few hours of increasing agony or irritation. Nothing like it! Not so easy for the bride wearing a full-length dress, making a transition from high heels, but sometimes it's just worth it towards the end of a very long day.
This doesn't just happen in films! Having a 'novelty' ring in your bag just in case, could be a classic moment.
Spare batteries (for camera)/camera charger
I carry a digital camera with replaceable ordinary batteries for weddings because it is so frustrating to be 'caught short' at the church or reception venue with one that requires electrical recharging. Carrying a couple of spare batteries in the handbag is no problem. A charger is a bit more problematic.
Comb, hair grips and small can of hairspray

It is really useful for the bride to be able to refresh the hairstyle during the day especially if a veil/headress has been worn and removed. These days very small cans of hairspray are readily available.
Unless the weather forecast is reliably 'unbroken sunshine' it is often prudent to take an umberella. I've been to several weddings where it has absolutely poured down. At one, the guests were asked to create an 'avenue' of umberellas to protect the bride from the church door to the car. We all got soaked but she made it to the car dry! I now have this Lulu Guinness see-through beauty.

Whilst by no means an exhaustive list, you may be glad to have some of these things to hand on the big day. If you can think of any I've missed please let me know.........

Categories: Bridal and vintage bridal, Wedding tips
/