Shopping Basket
Your Basket is Empty
There was an error with PayPal
Click here to try again
Thank you for your business!
You should receive an order confirmation from Paypal shortly.
Exit Shopping Basket
| | |
| --- | --- |
| Posted on 19 August, 2012 at 9:20 | |
Shoes for weddings have sold very well on the website recently and, as part of my forthcoming blog series on Vintage Shoes, I have decided to devote one specifically to wedding shoes.

Advice on selecting your wedding shoes
Co-ordinate with the dress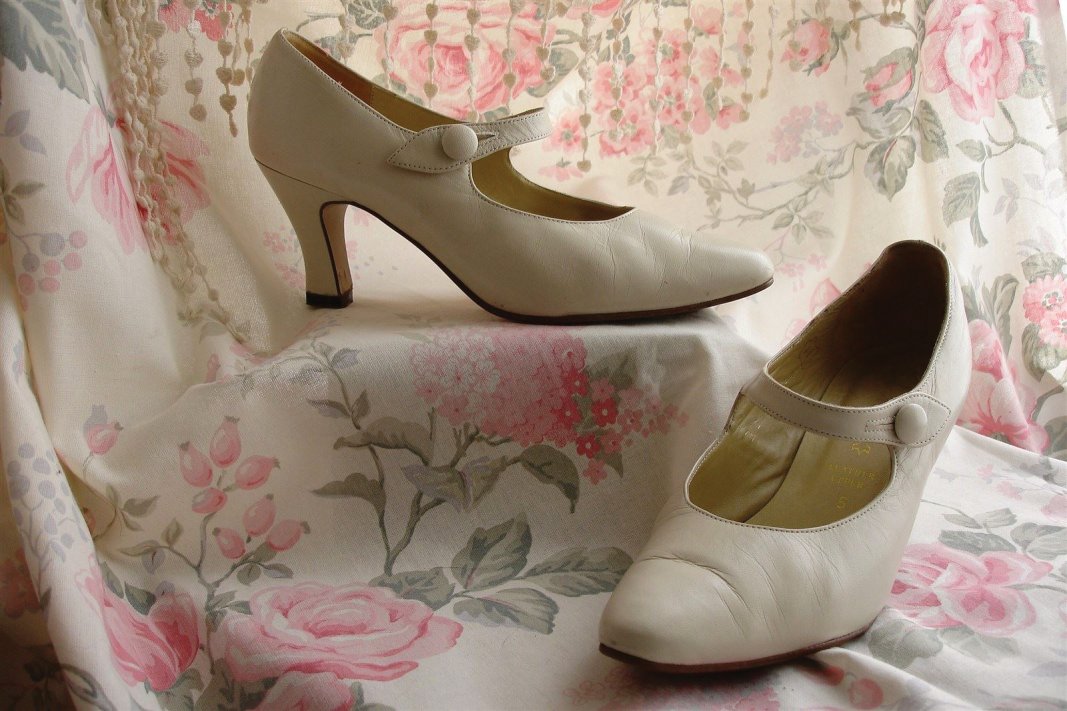 Many brides these days have a theme for their wedding. Whether it is colour, era or another kind of style or theme, you may want your shoes to add to the look. The shoes do not necessarily need to match in colour. Dramatic constrast can work really well, particularly with shorter styled dresses where more of the shoes are seen. Some brides decide they want to co-ordinate their shoes with the style of dress in terms of era, particularly if they have chosen a vintage style. At the moment, because of recent fashion trends, it is possible to       source many modern vintage-inspired versions of these styles if you know what you are looking for. (I will be giving more           
  1920's style 'Mary-Jane' shoes
information on this in future blog posts).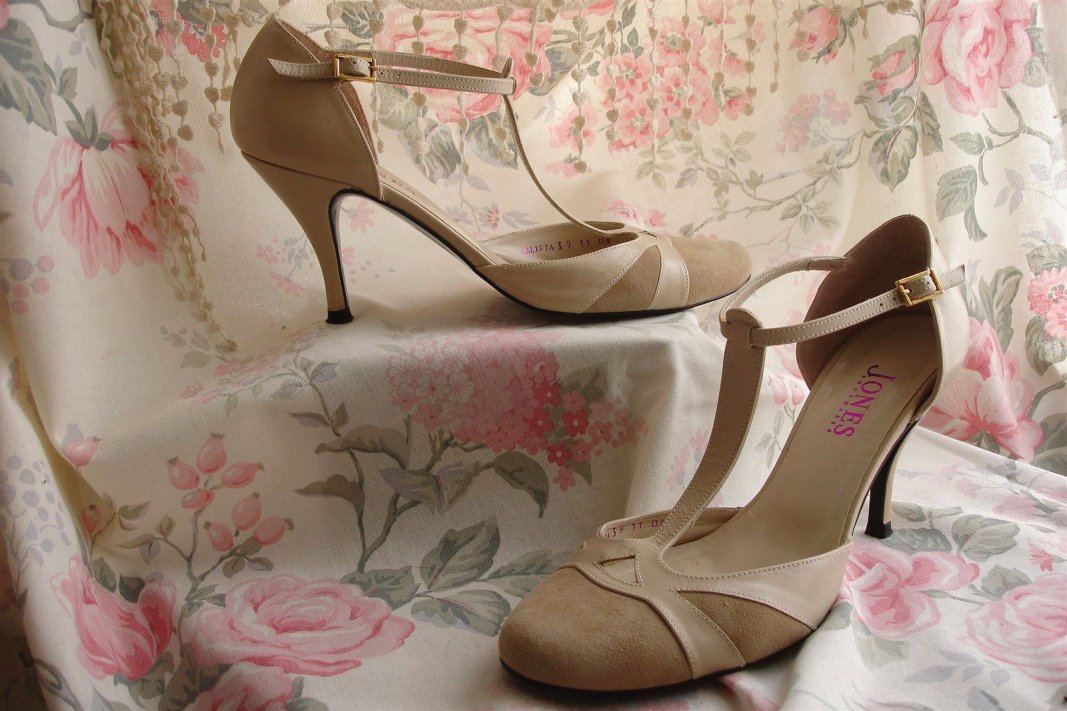 You will be on your feet practically all day and possibly dancing into the night too. You wouldn't want to ruin your day by being in agony because of your shoes so, if you are not used to wearing high heels for prolonged periods, either get into training (practice) or go for a more manageable heel height. Platforms with heels are an excellent idea if, like me, you are quite short. This is because the platform means that the angle of the foot is not so extreme and therefore you can achieve height without tottering. However, the higher you go the more careful you need to be. Falling from a great height could result in a broken ankle so, practice is essential.                       
1920's-30's T-bar shoes
If you are buying new shoes it is a good idea to wear them in; around the house sometimes, with a pair of thin socks or tights until they are less stiff and mould to your feet. Often backs of heels and toes rubbing on peep-toe shoes or sandals can be real issues, that you may not feel after wearing the shoes for 5 mins, but with sweat and pressure, can get really bad. (A good idea to have a couple of plasters available just in case anyway).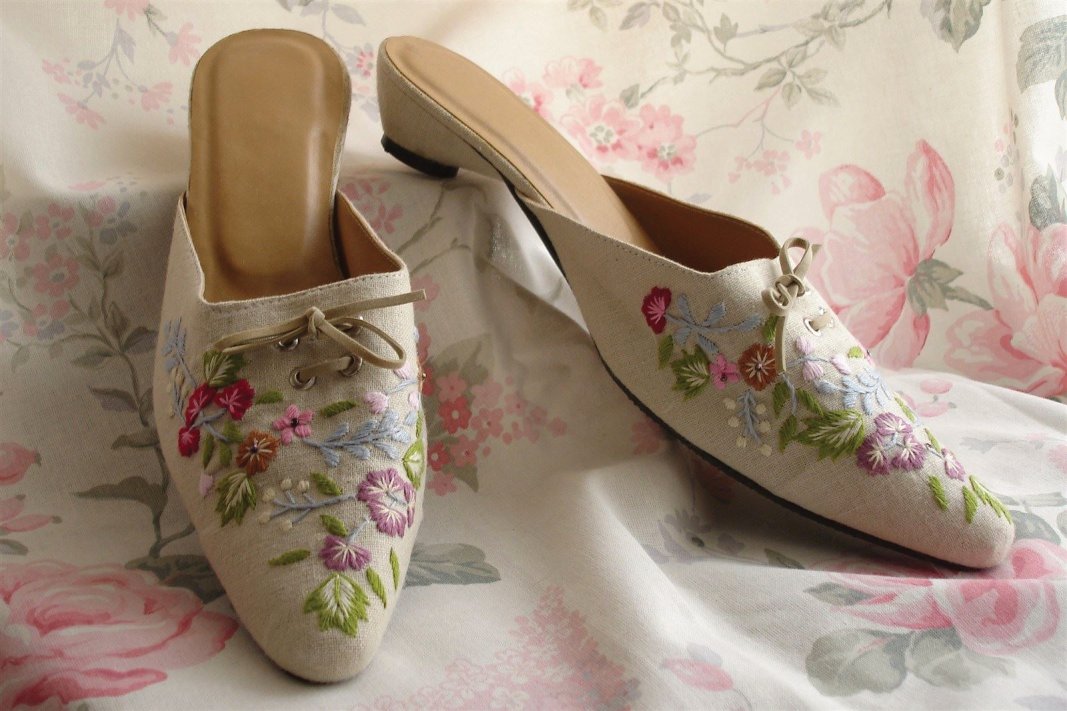 What ever you heel/platform height and whatever style your shoe, if you buy previously unworn shoes, make sure you scuff or scratch the soles of the shoes. Aisles in churches and tiled/wooden floors, especially dance floors can be like skating rinks, and slippery, unscratched soles will just help you glide or slip rather than grip!

                                                                                                                                            Embroidered mules
Please re-visit the blog for more information as future blog posts will give more detail about specific styles of vintage shoe to co-ordinate with particular styles/periods of dress.
(Text and pictures are the property of Meryl Smart and may not be copied or otherwise published without permission)

Categories: Bridal and vintage bridal, Shoes, Vintage bridal
/