Shopping Cart
Your Cart is Empty
There was an error with PayPal
Click here to try again
Thank you for your business!
You should be receiving an order confirmation from Paypal shortly.
Exit Shopping Cart
| | |
| --- | --- |
| Posted on 13 March, 2012 at 16:44 | |
FASHION       FUSION - Con-fusion

We could be forgiven for being rather confused about what is happening in fashion at the moment. In some of the reporting of London Fashion Week it looks like some designers have hedged their bets and just bunged everything on at the same time. Clashing patterns, fruit/veg prints, jungle prints.

It could look a complete mess: perhaps that is the point - counter-co-ordination, anti 'mixy-matchy'.

A quick look around the High Street confirms the impression that, apart from designers being retrospective and jumbling up all the influences, there does not appear to be clear direction.

And then, just when you have got your brain around that, Armani comes up with an androgenous, wistful angelic look. Perhaps the industry is just trying to hedge its bets in difficult times; covering all  bases.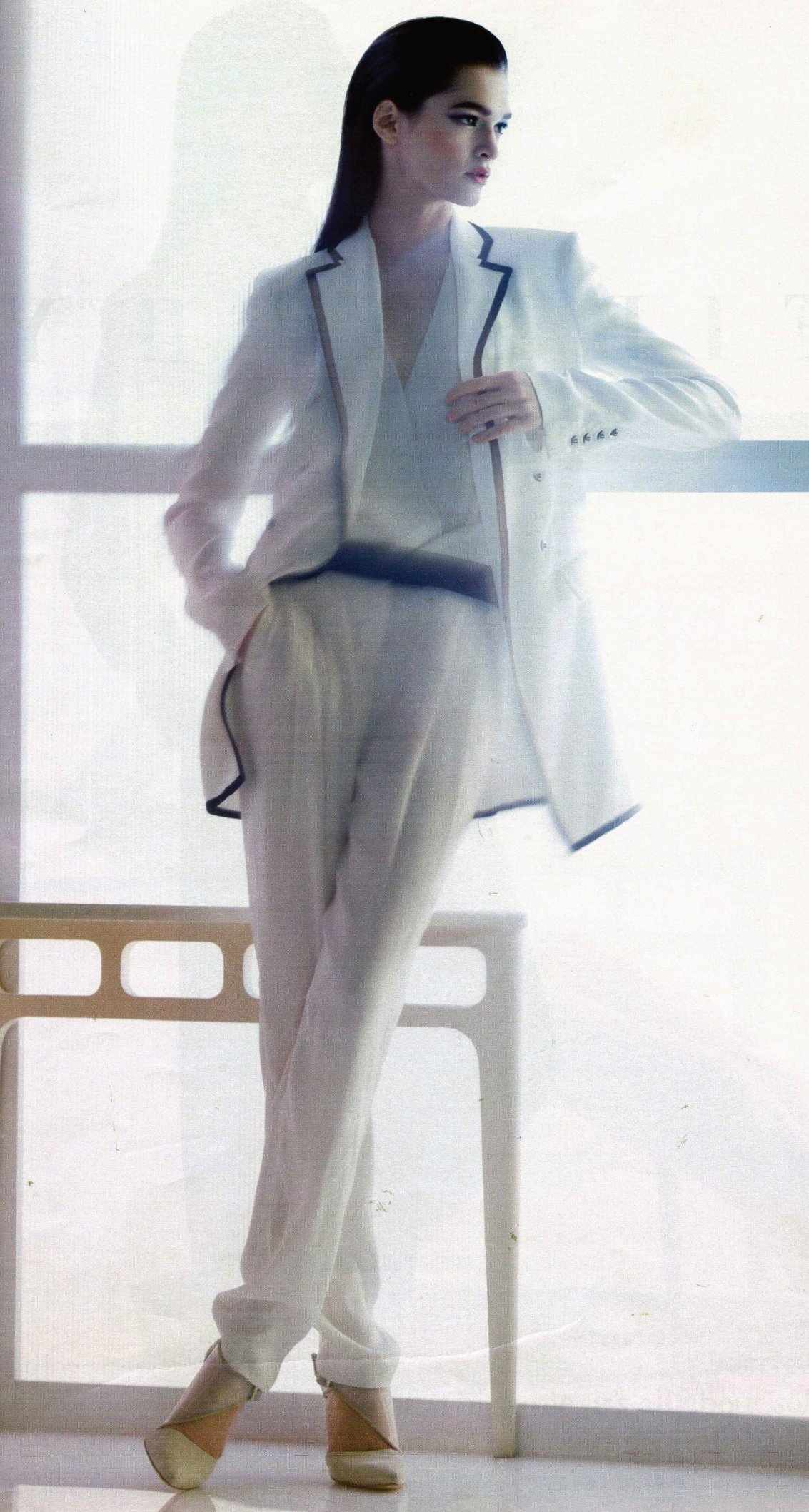 'Retro' seems to be the new buzz word; a term just as diversely defined as 'Vintage' - to add to the confusion.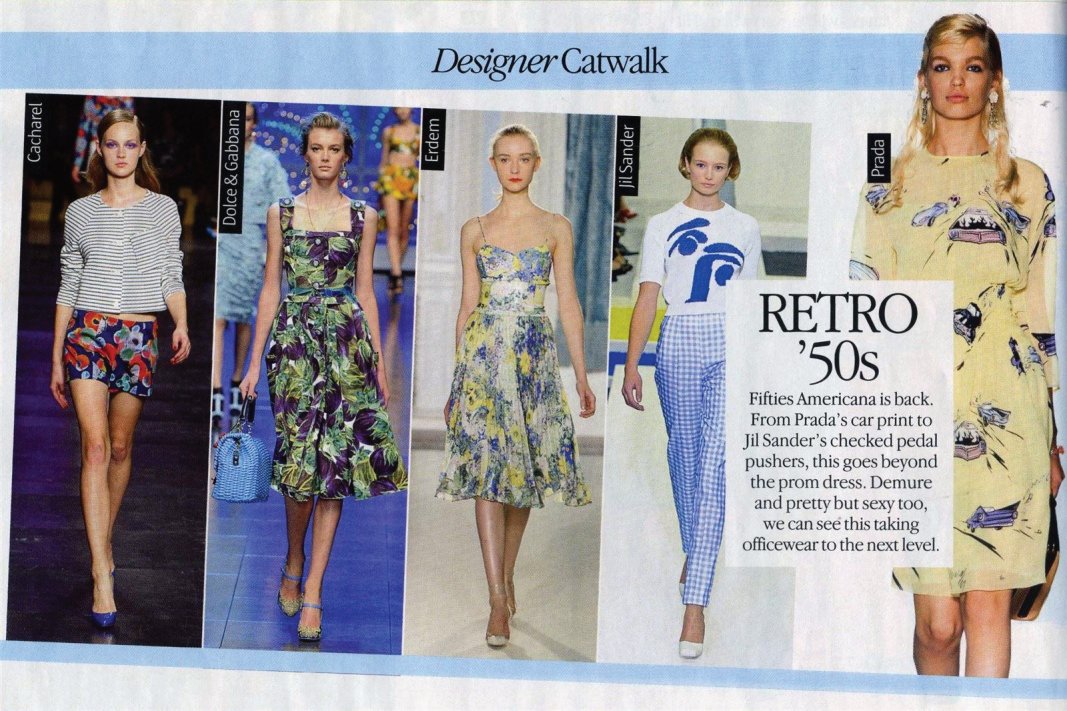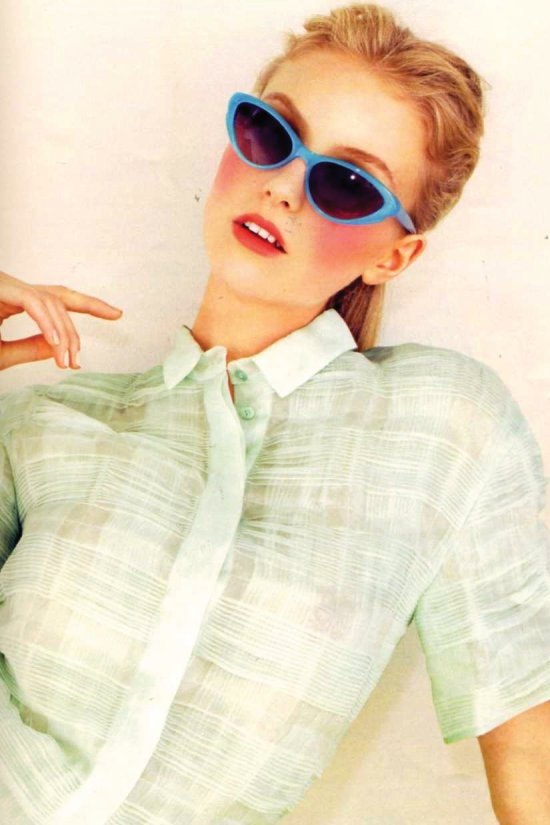 Influences come from  all directions, including new movies such as 'The Great Gatsby' (out later this year apparently) that have already influenced trends. I believe it would be possible to use images from recent fashion show coverage to prove almost any trend.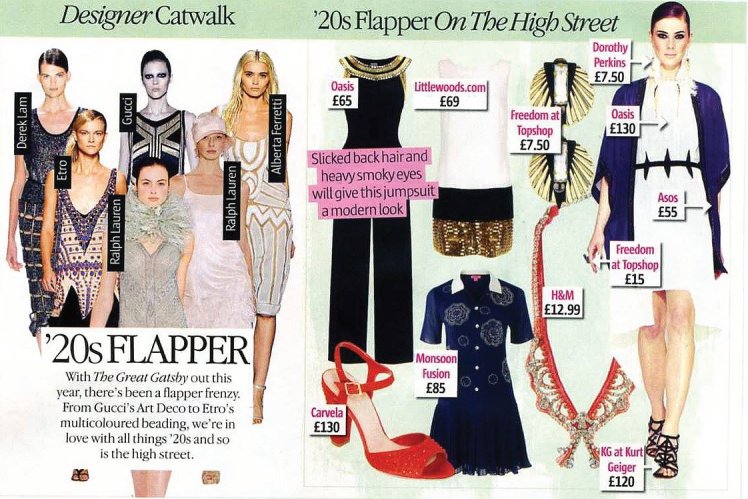 When a high profile figure like Kate, Duchess of Cambridge can resurrect a label by wearing one item from a 'defunct' range (50's style dress), one wonders who is really leading and who is following fashion.
Over the past few decades I have enjoyed reading fashion forecasts based on cat-walk collections, seen how the High Street has interpreted them, and then, with hind-sight, observed what actually caught the public imagination; what people actually purchased and wore. I even thought I'd write a book about it  'Chicken or Egg??'
I love (NOT) the way that fashion magazines create 'rules' for how to wear and not to wear trends.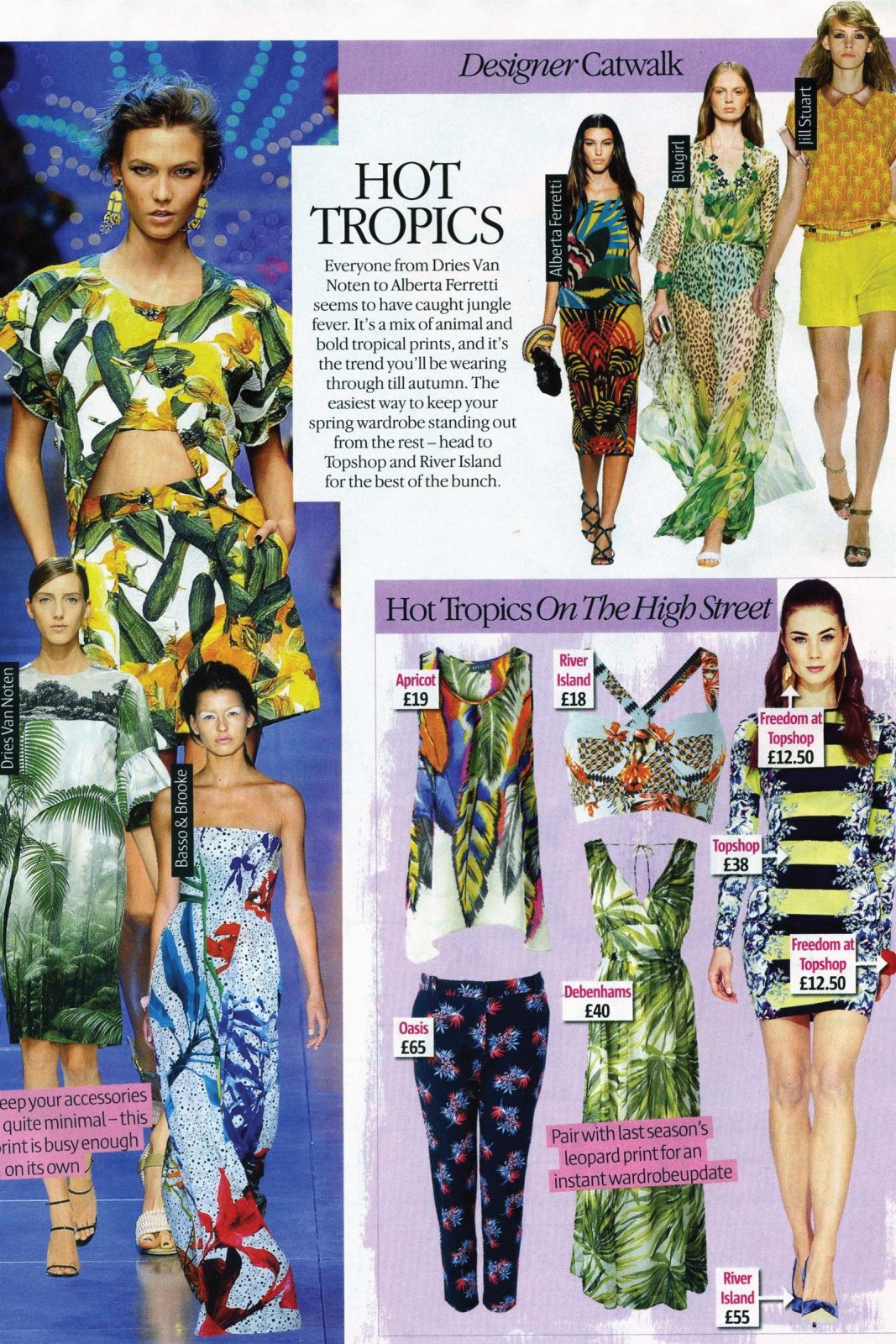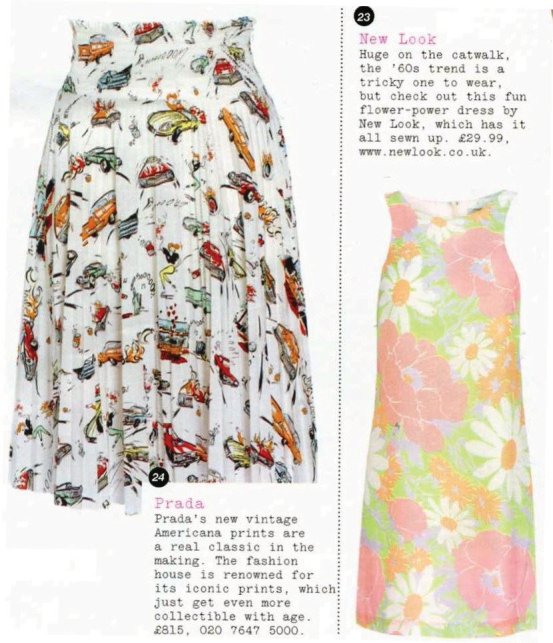 One magazine recently suggested that 'if you wear a 'vintage' fabric it should be in a 'modern' style and vice-versa in order to achieve a 'current' look'; as if everyone knows what they are talking about! Vintage sylists would probably not agree. Most people will, in-fact, just buy what they like. They may not realise, and probably care even less, that it might have a retro 60's influence in the print of the fabric or the tunic style of the dress or that the item they have just bought was 80's style..
Some people have quite a stereotypical and perhaps innaccurate image in their minds of the key looks of any decade.......that is, if they give it any thought at all; and who can blame them. People have busy lives and other things to think about.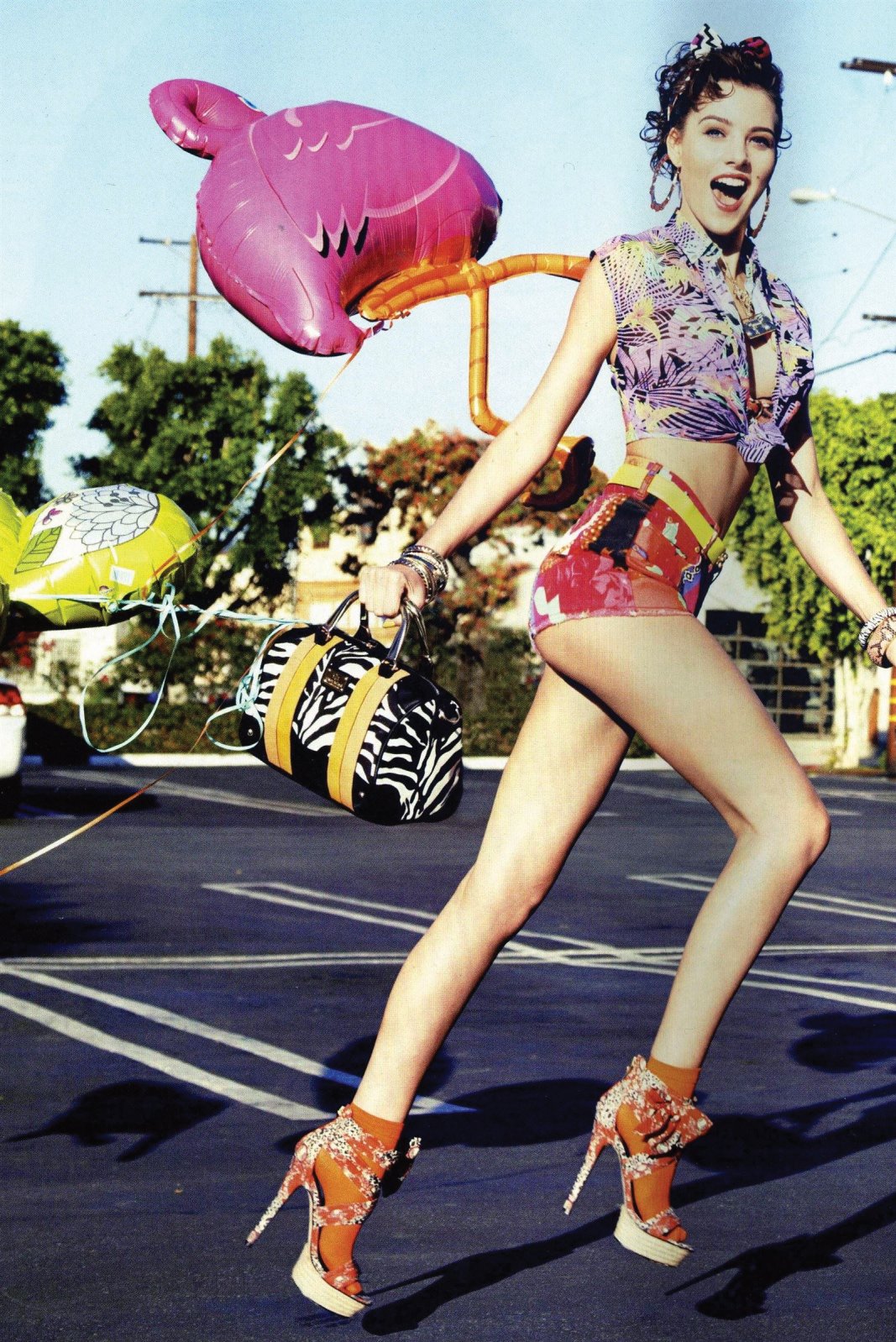 Even self-confessed fans of 'vintage' clothing may not know the intricacies of historical fashion - but know that they like original or unusual pieces that not everyone else has. Many are not aiming for top-to-toe historical accuracy; not interested in looking like they have stepped back in time or out of a period costume drama; rather prefering to pick and choose, mix and match and create an individual look.
Other 'Vintage' fans really like the styling of particular periods but would prefer not to wear 'second-hand'; happy to go for 'repro' or modern vintage/retro-inspired fashion.
One thing is for sure, as cat-walk extremes filter through to high street trends (and vice-versa) now, perhaps more than ever in history, and despite all the 'rules' anyone might seek to impose, anything goes....and sometimes, all at once!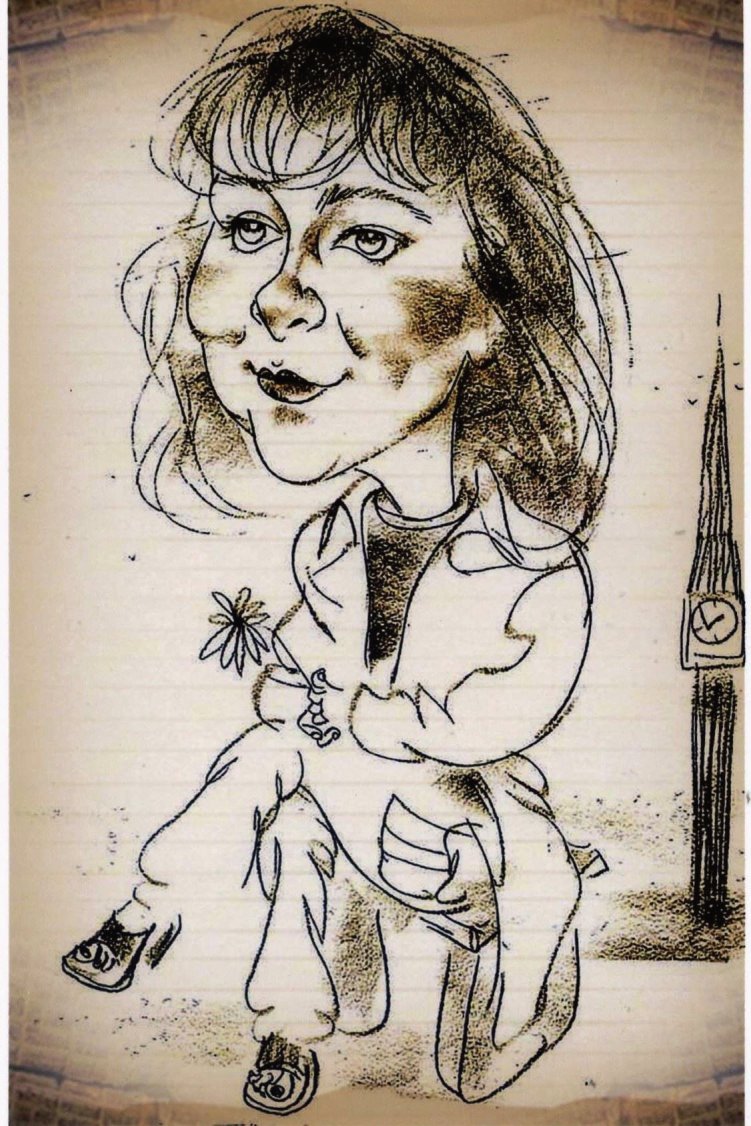 VintageSmartdog

Categories: Vintage Fashion
/