Shopping Basket
Your Basket is Empty
There was an error with PayPal
Click here to try again
Thank you for your business!
You should receive an order confirmation from Paypal shortly.
Exit Shopping Basket
| | |
| --- | --- |
| Posted on 25 October, 2012 at 17:57 | |
What is Vintage? .

It appears that there are numerous interpretations of the term 'Vintage', originally applied to wine but now liberally applied to fashion. Some people feel that clothing has to be old (over 20-30 yrs) to qualify. Some specify '20s -'40s. Others even think that items should be 'designer' labels to be considered worthy. The more recent 'Vintage' fashion trend- which reflects an appreciation of 'simpler' times, tradition, old-fashioned values and design, would suggest that anything with styling from Victorian/Edwardian through the 'flapper' '20s, Hollywood glamour of the '30s,

the austerity of the '40s and the 'Rock and Roll' influence of the '50s as well as the futuristic, 'free-love' '60s counts as 'Vintage'.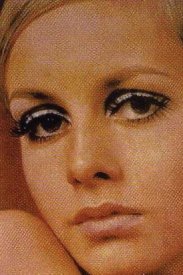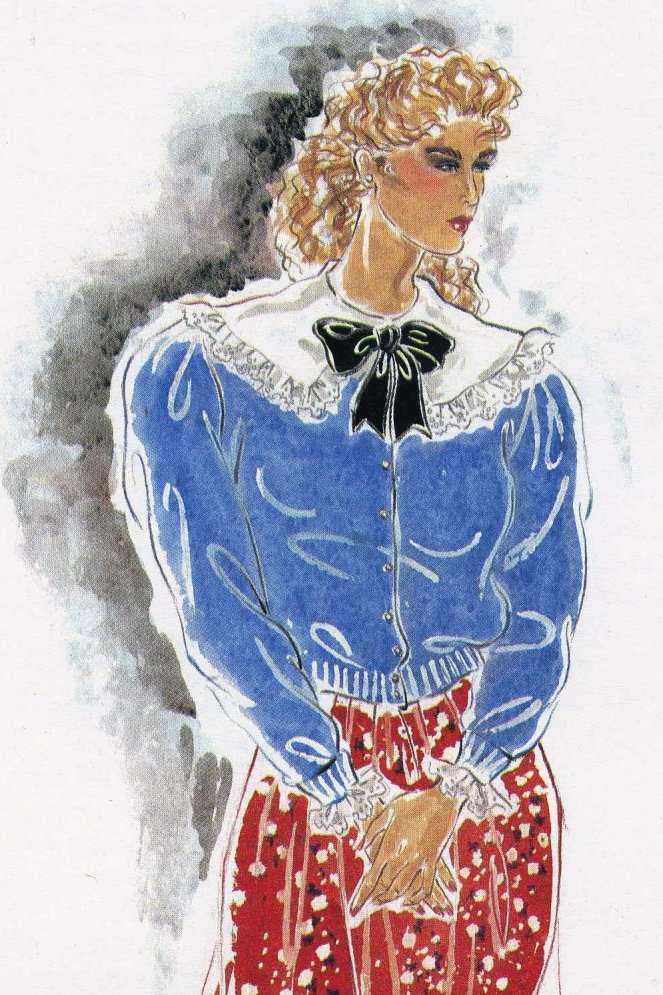 '70s '80s, even '90s fashion is nowconsidered eligible by some.
Perhaps fashion trends have always taken influence from previous generations but now more than ever people seem to want to be more individual in their choice of styling. I believe it is partly this wish not to be restrained by what is available in the High Street in any current season nor to be a slave to the latest trend that has led to the passion for vintage at the moment. Mainstream fashion in our present decade has, perhaps responded  by providing styles that are clearly influenced from several decades '40s, '50s '60s,'70s and '80s. As seen in the latest trend coverage.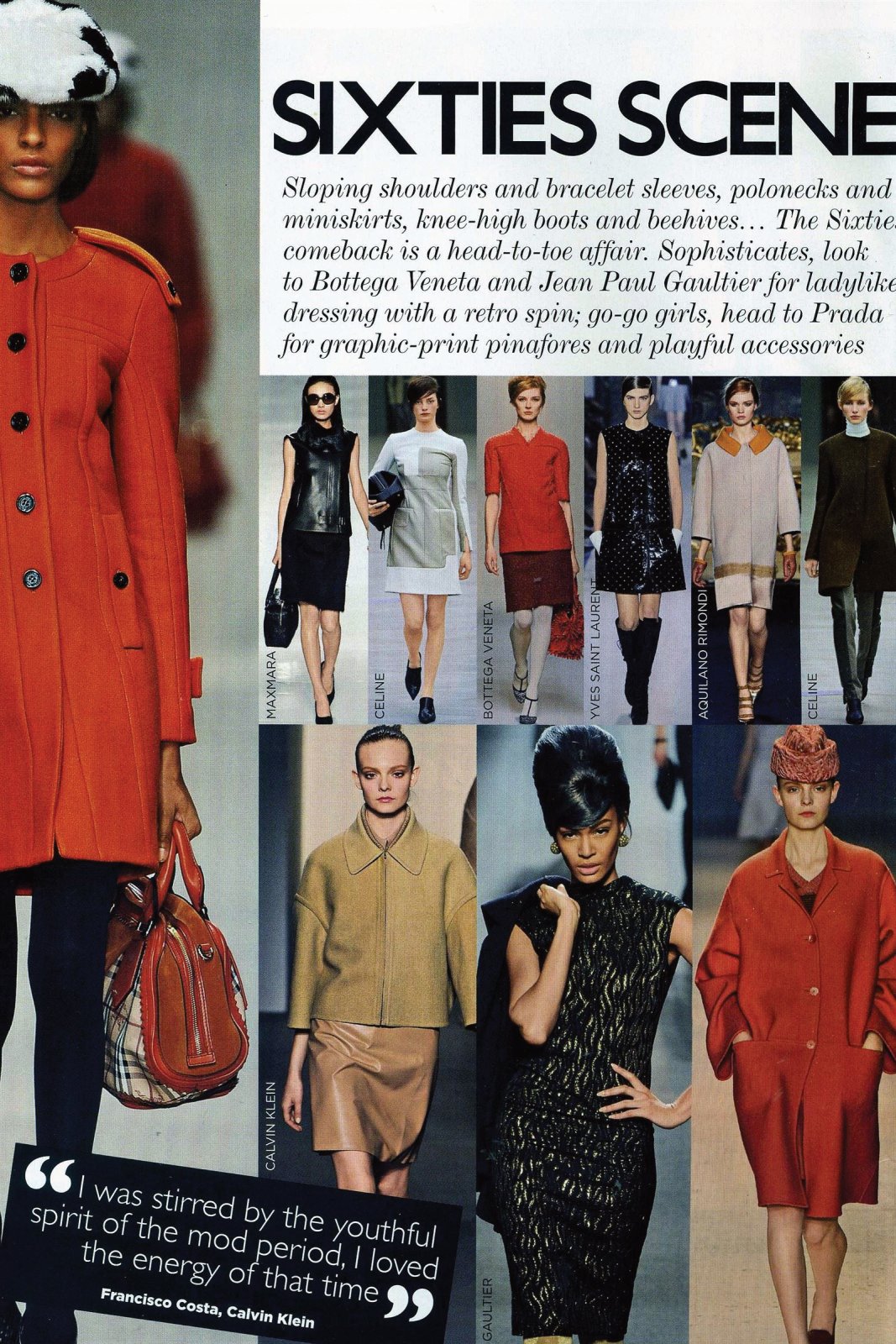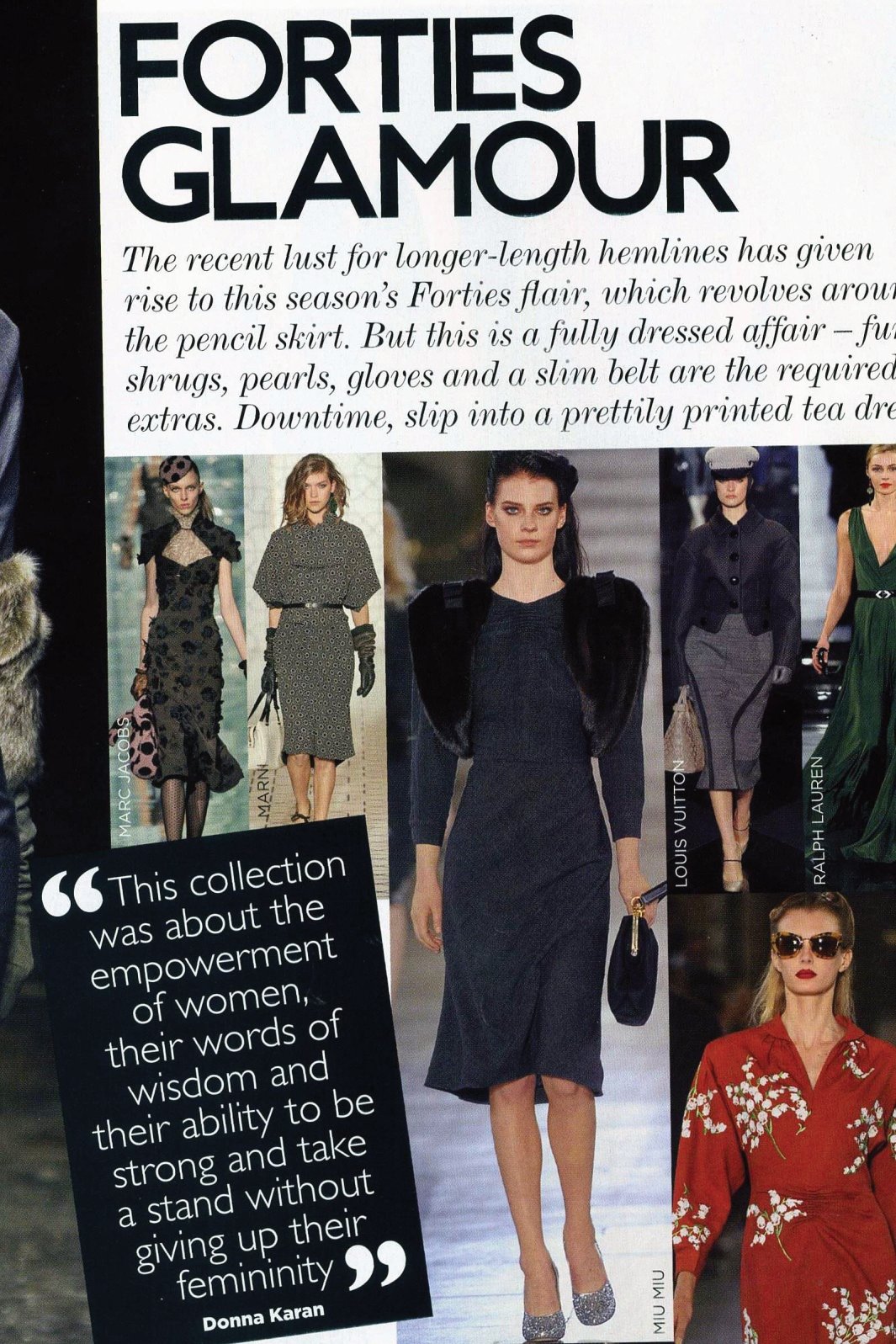 'Vintage'
is now a term frequently applied to anything that has simply been 'used'. One man's second-hand is another man's 'Vintage'. This is perhaps not helpful if one is looking for the 'real thing'
Then there is 'Retro'. This term is often now applied to items from the '60s, '70s and '80s along with the term 'Kitsch'- normally associated with the 'quirky' and weird; even tasteless or gaudy. ' Retro' - retrospective - by definition, is actually a more accurate term for what is now considered by many as 'Vintage' but as it is not commonly used as such, it can just be confusing.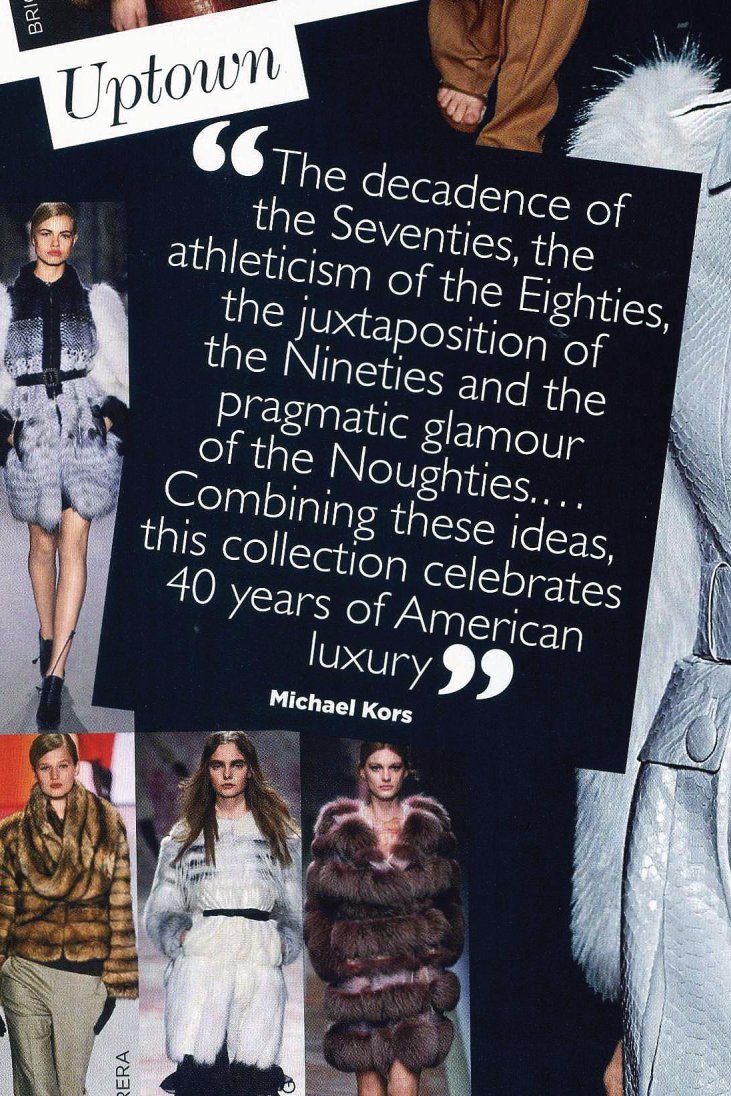 The most useful definition I found that corresponds to my own view of the term
'Vintage'
is that, like a 'vintage' wine, for something to be called 'Vintage' there should be something special about it that  corresponds to the period in which it was produced or that it was influenced by. It may be an iconic item that sums up a trend or style; there may be something interesting about the design, the fabric, embellishment or trimming. The item will certainly be of
'lasting worth or value'
to the extent that, whilst it may have been 'previously loved', it is of sufficient interest, style and
quality
to still be 'loveable'.
I believe that it is narrow-minded not to consider items from our more recent past and even present as 'Vintage'. If purists are prepared to consider fashion from the 60s 70s and 80s as 'Vintage' when some of the same labels existing in the high-street a few years ago would not qualify because they are too recent; it makes no real sense.  Quality of manufacture is a valid argument but some of the clothing considered as 'Vintage' by purists is actually not particularly well made either.
Some 'Vintage' purists adopt a particular period as a favourite; dressing and surrounding themselves with items from their chosen decade almost like re-enactment. Other 'Vintage' enthusiasts adopt a more eclectic approach; drawing together items from disparate periods in modern history to create an individual look. I believe either approach is valid.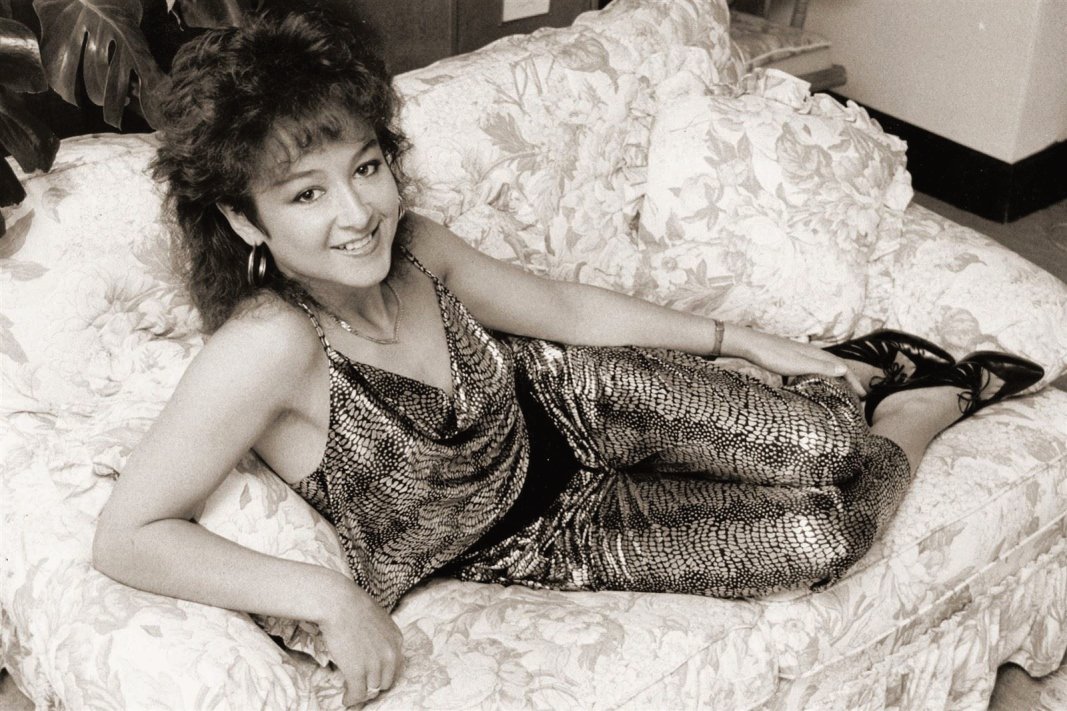 < Me.'80's 'Harem' pants and big hair
!
It could be said that we do not have enough distance in time to judge what is of most value from the more recent past. If you have access to recent fashion history books you will notice that they tend to stop at the '80s.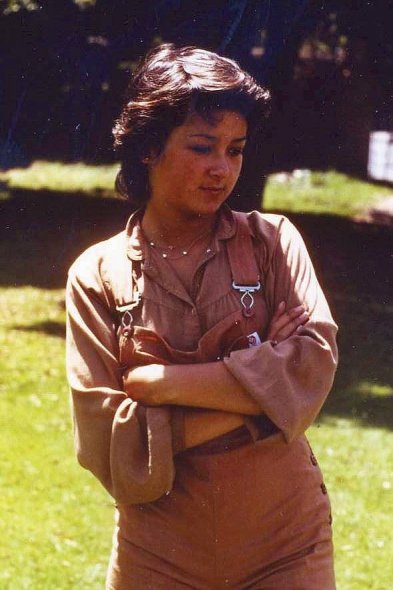 Having lived through several ground-breaking  decades myself as an obsessive observer and collector of fashion, I feel that some of the conclusions  authors have reached about iconic styles and trends (from the '80s and '90s in particular) are quite strange. I suspect this is partly due to the fact that the freedom and mass production since the '60s has meant that people have been able to select from a much broader range of fashion. With so many different looks to choose from in each decade it is harder to define each one's key iconic trends. I suppose it also depends upon one's own experience but these are books and pictures that will be referred to in years to come- defining an age and style and some do not neccessarily provide a very accurate picture of the iconic fashion of more recent times.                

                                          > Me.'70s. Dungarees and Princess Di haircut.
It is certainly the case that 'What goes around, comes around'. Even in my life-time I have noticed the cycle of fashion returning to certain style elements that I never thought to see again.

< Me. Late '80's hand-painted silk jumpsuit-even bigger hair!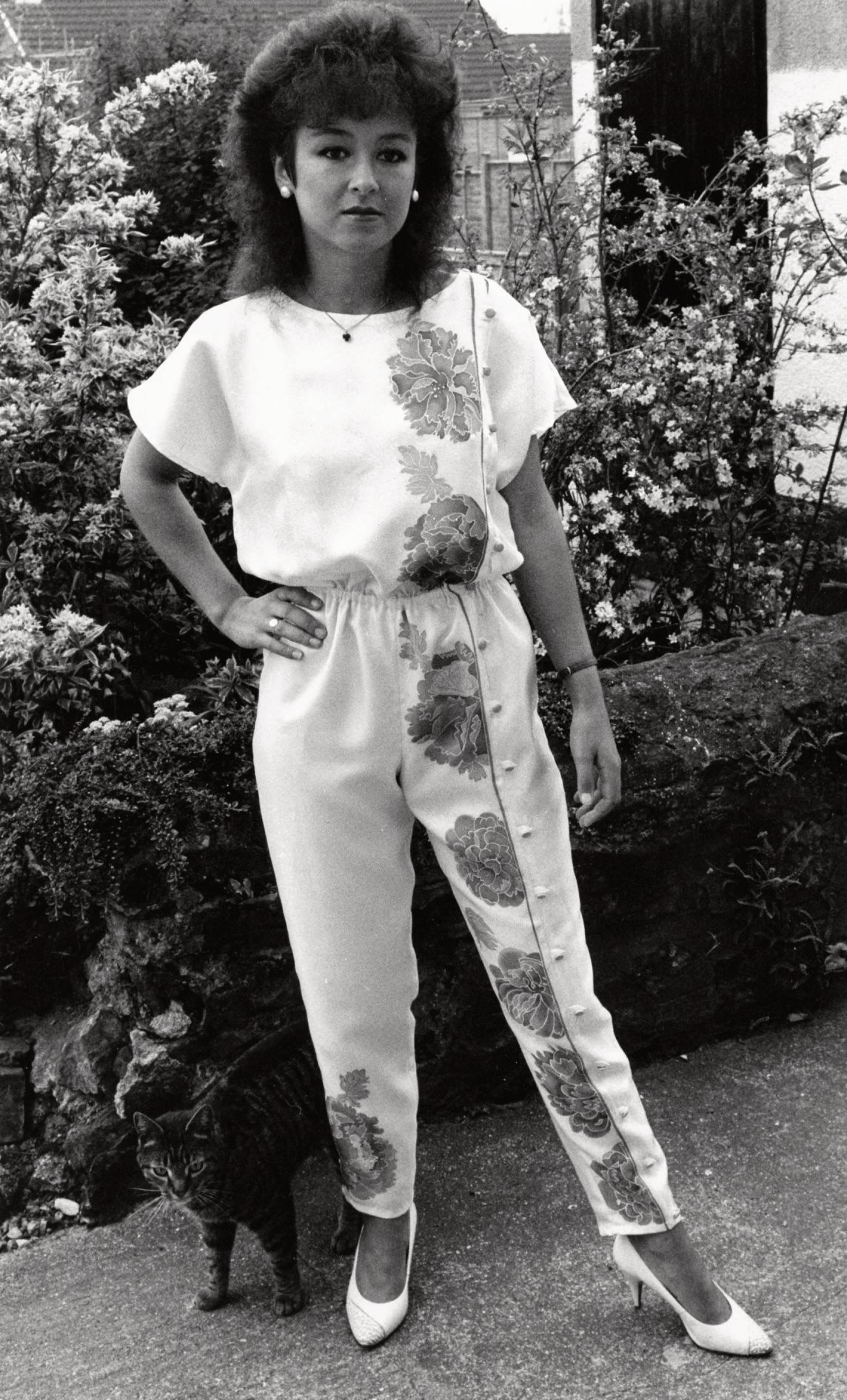 Jumpsuits for example - emerging again. Platforms have been back for a while. Harem pants -popular in the early 80s have also returned recently. Asymetrical hems and necklines have come and gone several times since the '20s, and these are only a few examples. I have never been a fan of 'Feng shui-ing 'my wardrobe on a regular basis. If I had I would have thrown out some real gems. As it is, I need a bigger house to store everything !!- and a lot of it is genuine 'Vintage' in a range of sizes.
                      I am a fan of all things 'Vintage'. I am fortunate enough to have a 'Vintage' sports car. A Triumph TR4 built in 1963. I have had it for more than 25 years. It was considered 'Vintage' or 'Classic' when I bought it. It has been re-built once and is in need ofeven more expensive TLC. For more than 20 years it was my only car. It has stylish design lines, leather seats, classic colour.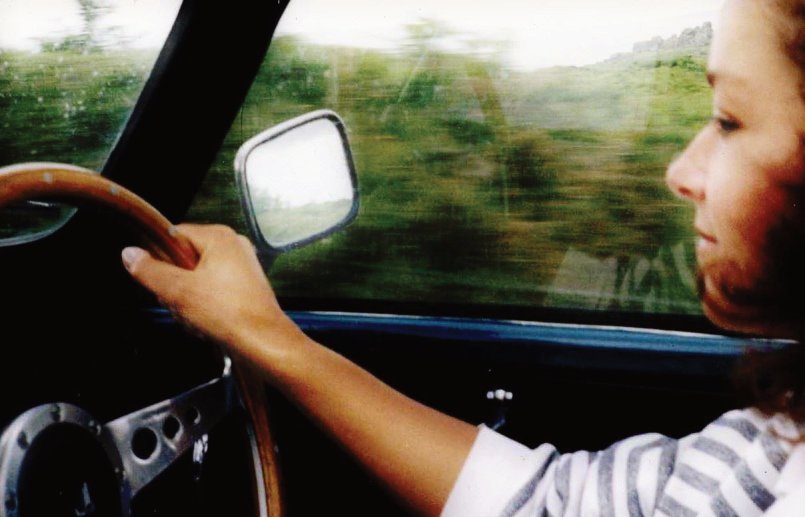 It has bags of personality and makes me smile when I drive it but it is also uncomfortable and drafty by modern standards and does 25 to the gallon if I am lucky! Other classic car owners keep their cars cacooned in garages; only bringing them out when it is sunny and they may frown upon the state of mine; driven everyday and kept out in all weathers. My point is that I think, where at all possible, these things should be used. It is their purpose and using them helps to keep style alive. 'Vintage' is not 'Antique'.
'Antique' is another matter. These are items of museum/collector's quality; too delicate or valuable to wear or use most of the time and rare; to be kept wrapped in acid-free tissue paper or in controlled environments where they are seen and not touched and won't deteriorate. I also have a number of these items and I really treasure them, but it still seems a waste for them to be kept in a drawer or cupboard and never seen.
I am a believer in conserving our heritage but also think we should recognise what is of lasting worth and value in our own time as well as the historical past or we are in danger of 'throwing the baby out with the bath-water'.
                                                             Meryl Smart.
Categories: Vintage Fashion
/